David Cassidy : Cassidy Live!
1974 BELL Records
Bell US (#1312), UK (243), Germany (2308 099), Italy (#not known), Australia (#2038-099), Japan (#BLPM 38) Re-numbered as (#4023) in 1976 when Bell became Arista.
Produced by : David Cassidy and Barry Ainsworth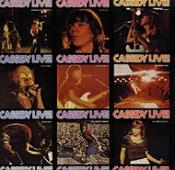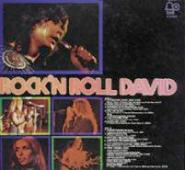 Front and back of gatefold cover from Japan
Side One :
Side Two :
1. Preying on My Mind


- Cassidy, Carnes, Ellingson

1. Please Please Me


-Lennon, McCartney

2. Some Kind of a Summer


- D. Ellingson

2. Daydreamer


- Terry Dempsy

3. Breaking Up Is Hard To Do
-

Sedaka, Greenfield

3. How Can I be Sure


- F Cavaliere, E. Brigati

4. Bali Ha'i/Mae


- O. Hammerstein, R. Rodgers

4. For What it's Worth


- Steven Stills

5. I Am a Clown


- Tony Romeo

5. C.C. Rider Blues / Jenny Jenny


- 'Ma' Rainey, Johnson, Penniman

6. Delta Lady


- L. Russell

6. Rock Medley:
Blue Suede Shoes - Perkins
(We're Gonna) Rock Around The Clock - Freedman, De Knight
Jailhouse Rock - Leiber, stoller
Rock and Roll Music - Berry
Rock Me Baby - P Clinger, J Cymbal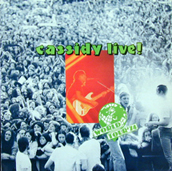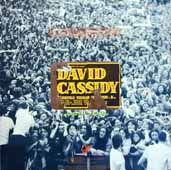 Album front and back cover from Australia and UK.
US version was renumbered in 1976 as Arista 4023. British version, called "Cassidy Live! - World Tour '74," had significant cover variations and included a poster with concert photos and liner notes. Japanese version has a completely different cover (which is gatefold) and includes a completely different poster.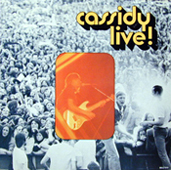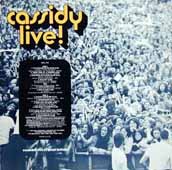 Album front and back cover from US.
Front cover from Mexico
Mexican release: Polydor 27014. The record was titled "David Cassidy en vivo"