Partridge Family Singles
My Christmas Card To You / White Christmas
Released 1971. Bell 279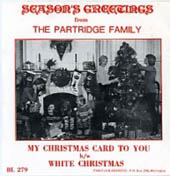 Jingle Bells / White Christmas
Released 1971 Bell 88070.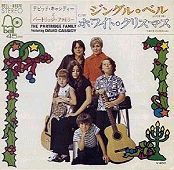 Japanese release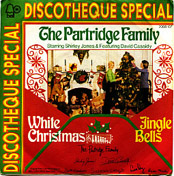 German release
White Christmas / Winter Wonderland
Bell 2008 122 Released 1971.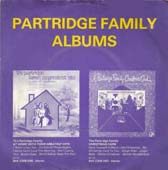 Looking Through the Eyes of Love / Breaking up is Hard to Do / It's One of Those Nights / Am I Losing You
Picture contributed by Mark Dicks, Australia
Friend And Lover / Walking In The Rain / We Gotta Get Out Of This Place / Looking Though The Eyes Of Love
Released 1973.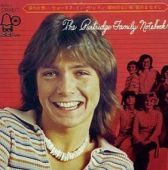 The Partridge Family Notebook EP
Money Money / Lookin' for a Good Time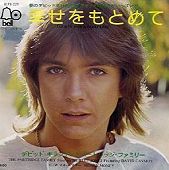 Japanese release.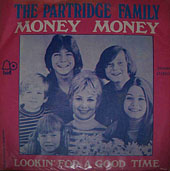 Bell 2008223
Friend And A Lover / Looking Through The Eyes Of Love
Catalog number: Bell BLPB 203
Fold-out insert sleeve with big color head shot of David Cassidy with shell necklace. Has lyrics and liner notes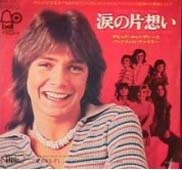 Japanese single