Talking Records
Partridge Family Fan Club Records
Partridge Family "Welcome to Our Club" fan club records
Put out by the Tiger Beat Magazine in 1971 and 1972 with Partridge Family fan club kit. First record was a black flexi disc and the second was a pink/purple cardboard record with a picture of the group in it.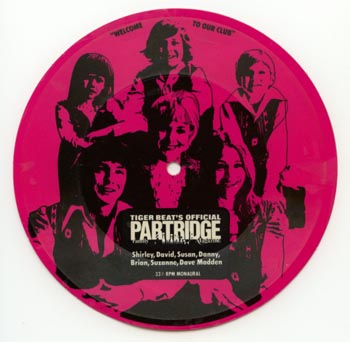 Listen to the Partridge Family Fan Club Message from 1971.
The Official New Zealand Partridge Family Fan Club
This was issued by Bell Records. It is a Vinyl, 7", 45 RPM, EP issued in New Zealand only.