Books featuring David Cassidy
David Cassidy's new autobiography. Released UK March 8, 2007 and Australia/New Zealand May 1, 2007.
The Partridge Family Books
There are 17 different paperback books made up about the fictional family. Some are mysteries and some are about other things. They were written for children and of course some are better written than others. To see the covers of them all click HERE.
Published in 1971 by Tiger Beat Magazine
The Partridge Family Fun Album
Goes to 1973.
The Partridge Family Cook Book
Author Sylvia Drake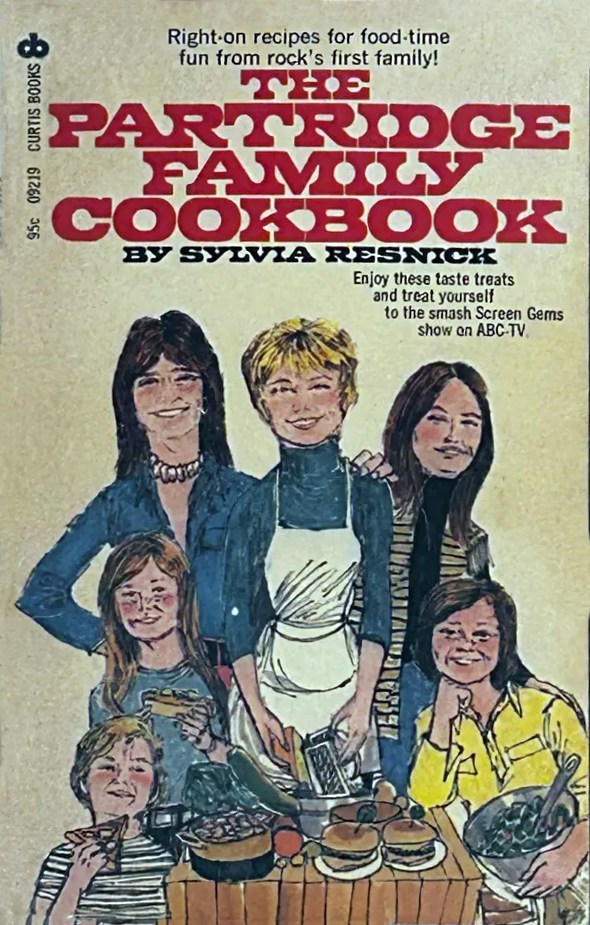 The David Cassidy Story
Author Carol Deck. Publisher: Curtis, Modern Literary Publications (1972). This is a very good biography that goes up to the year 1973. Carol was the editor of the teen magazine FLIP. The book was based largely on exclusive interviews with David.
David, David, David
Author James Gregory. Not very well written but it does have some interesting facts not in other books. Mr. Gregory knew David as a teenager.
The David Cassidy Story
Written in 1973 by James Gregory who knew David as a teenager. The biography of the seventies superstar and star of The Partridge Family. With 8 pages of B&W photos.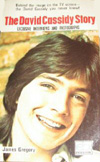 Young Mr. Cassidy
Author James P. Hudson. Most of it is based on material from other books on David.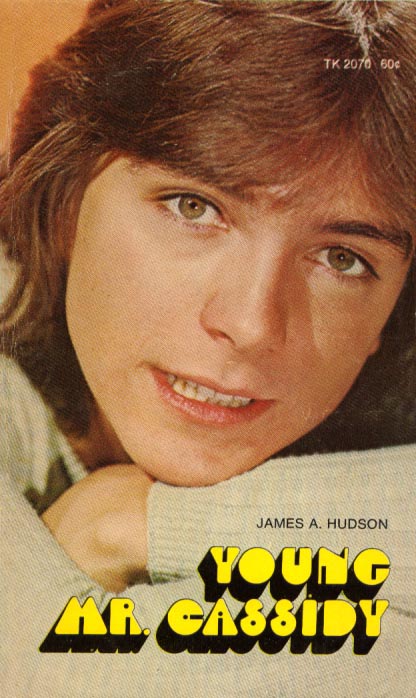 Meet David Cassidy
Author James P. Hudson. Similar to "Young Mr. Cassidy," only with with a different cover and slight changes in text. 13 photos, 79 pages.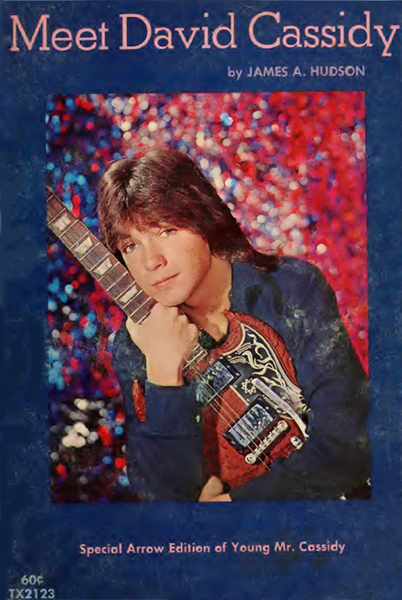 Published in GB by World Ditributors (Man) Ltd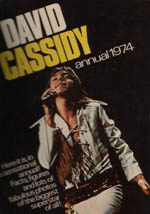 David Cassidy Annual 1975
Published in GB by World Ditributors (Man) Ltd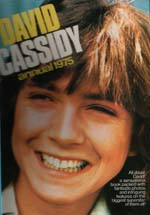 The Partridge Family Annuals 1973, 1974 & 1975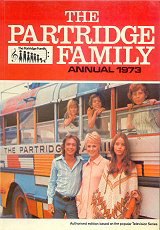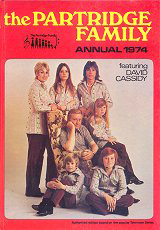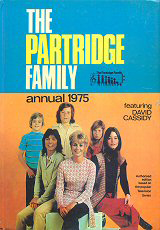 Stars and Their Pets
Author Rochelle Read. A Tiger Beat magazine presentation. This book has a melodramatic story about David and his dog Sam who David later re-named Ricky. This book has some nice photos of David and Ricky, his roommate Sam's dog Sheesh and their puppies. Tiger Beat had a contest for fans to win the puppies. After Ricky died, one of the winners gave David back her puppy. David wrote a song about his dog for his first solo album "Cherish" titled "Ricky's Tune."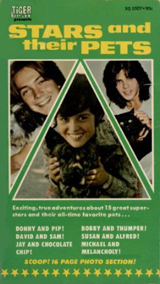 TV '71
Author Peggy Hudson. Chapter 3 is on the Partridge Family (pages 27-33.) Has some back and white photos that are okay.
TV 72
Author Peggy Hudson. Publisher Scholastic Book Services. Has article and photos of David Cassidy and other popular TV stars of 1972.
There is a picture of David on the front cover.

Dynamic David Cassidy
Nice little book published by the Laupher company who did the Tiger Beat mags.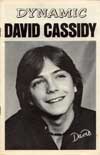 Secret of David Cassidy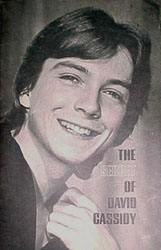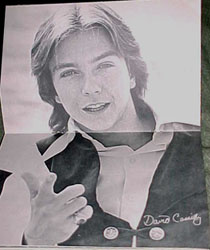 101 Secret Facts about the Partridge Family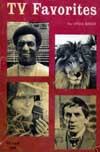 TV Favorites
Author Linda Beech. Pages 64-69, "Sing Along with the Partridges." Has some nice b&w photos.
David Cassidy's Concert Tour
52 pages, all glossy paper by 16 magazine. David's 1973 European Tour.

David's Photo Album
Published by Laufer company. Contains pictures from baby, high school, recording studio, first personal appearance in Riverside CA, David's first concert and David in Hawaii.
David's Private Photo Album
Superstars
Another Laupher publication.
10,000 Secrets about 101 Superstars
Laupher publication.
The Incredible Bachelor Book
1973.
The Super Stars
A Story of Pop special. Features 13 of the World's top super stars: Slade, Rod Stewart, Rolling Stones, Beatles, Osmond Brothers, Jackson five, Bowie, David Cassidy, Gary Glitter, Elton John, David Essex, Harry Nilsson, Stevie Wonder.

The Rock Book
Author Richard Robinson.
Pop, Rock and Soul
Author Richard Robinson.
New TV Stars
Author Richard Robinson
Osmond Brothers and the New Pop Scene
Author Richard Robinson. Has a lot on David in here.
Nine Lives of David Cassidy
32 pages. Little 16 magazine book.
Top-Star Deep Dark Secrets and Pix
16 magazine publication with various celebrities.
The Secret World of Boys and Your Very Own Personal Diary and Date Book
A bunch of "how to get a boy" stuff. Has a little mention of David and his birthday.
Cool Cooking
Contains recipes from music stars of the late 60's and early 70's. Written by Roberta Ashley and published by Scholastic Book Services in 1972. The book contains David Cassidy's "On the Set Salad".

All-Star Private Address, Phone and Autograph Book
1972. 16 magazine publication.
16's David Cassidy and the Partridge Family Private Picture Book
1972.
Pop Superstars
Pop Superstars is a paper back book written by Richard Robinson. There is a 126 pages in this book, including 16 pages of photos. Printed in 1973.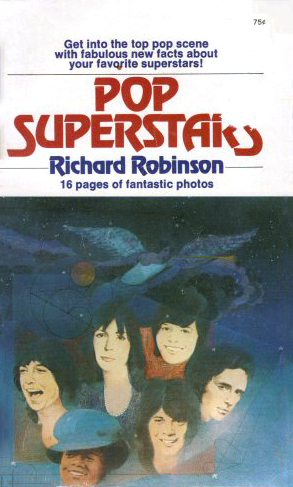 The David Cassidy Story Plus the Entire Partridge Family
Two different editions. One is published by Reese. I'm not sure who published the other one.
Life, Love and David
Author Shirley Jones. Probably ghost written.
Top Pop Scene - All The Stars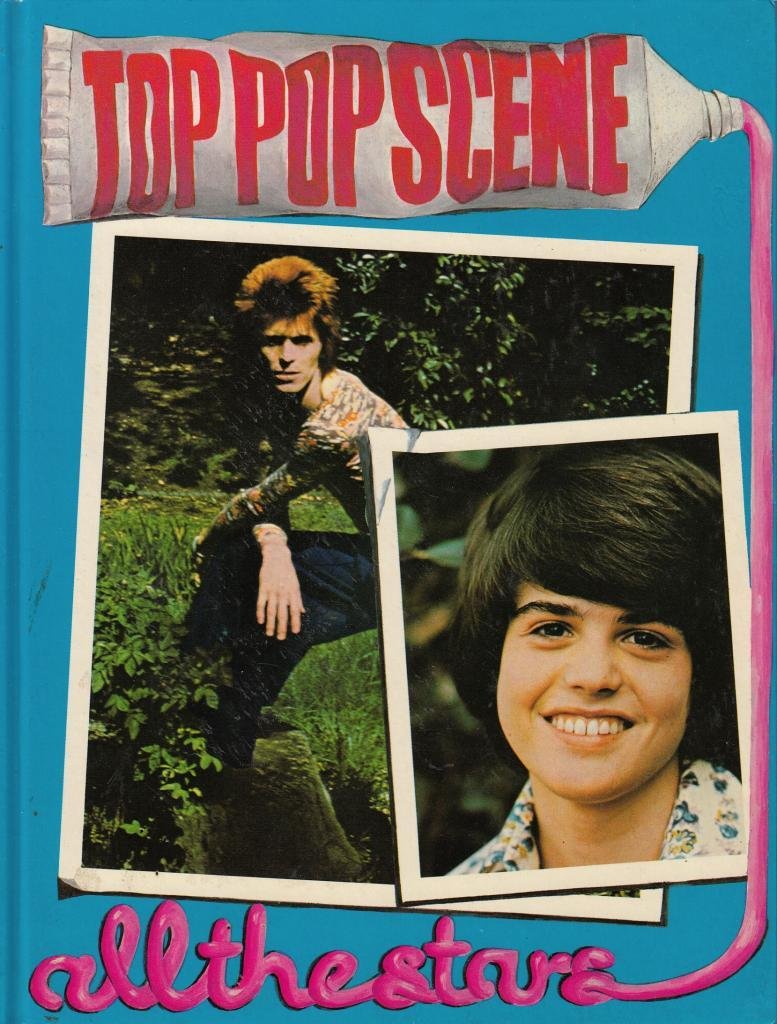 Published in Hardcover in 1973. Approximately 50 pages with colour and black & white pictures. The book contains articles about David Cassidy, The Osmands, Lynsey de Paul, Alice Cooper, Junior Campbell, Slade,Marc Bolan, The Who, and many others.
California Rock-California Sound
Author Anthony Fawcett; photos by Henry Diltz. 1979.
The Super Stars (No.1) Story of Rock
1975. Pages 38-41, "David Cassidy - From Partridge to Peacock." Excellently written biography on David. Originally published in Britain.
Simply Pop
Author Tony Jasper. Four pages. Three b&w photos.
Hollywood Star Reporter
Author Lindy Franklin. A Flip magazine production. 1975. Chapters 1 & 2 are on David.
Heart-Throbs
Author Jack Tresidder. 1974. A series of short sketches about "men who attract and entice women, both young and old." Page 25 features an article and color photo of David.

Tiger Beat Presents Superstars
1972 publication of Tiger Beat Magazine. 143 pages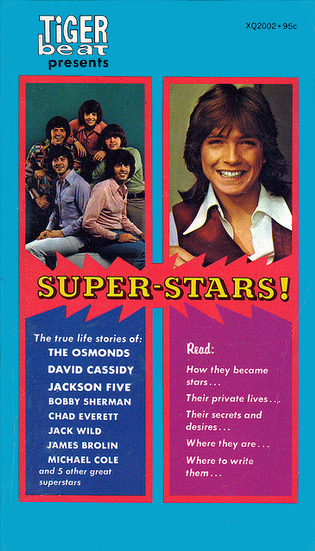 Flip Fact File
A Flip mag. Publication with many other stars too.
FAB 208 ANNUAL 1972, 1973, 1974 & 1977
This is a hardcover book published annually. The book includes stories and articles about all of the great names of the day including David Cassidy.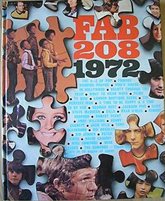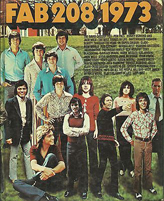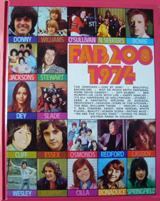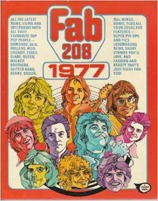 This book includes stories and articles about TV stars. David Cassidy is on pages 34-37.
Superstars of the Seventies
David Cassidy is on pages 52-56. This is a Big 12'x9' Hardcover book with a dust jacket.

Today's Sound
A Melody Maker Book. Author: Coleman. David is on Pp. 85-87
Popswop Annuals 1973 & 1975
Popswop Annual 1973 has 94 pages and Popswop Annual 1975 has 78 pages. Both are laminated hardback books (27cm x 20cm) published by World Distributors 1973 & 1975 respectively.
Both Annuals are full of features, facts, puzzles and photographs featuring the pop stars of the day.

BBC TV Top of the Pops Annual 1975
This is a hardback Annual with 78 pages of stars of the era. Includes a full page colour picture of David Cassidy and many others.

Many pictures of David in this edition.
Music Star Annual '75
There is a picture of David on the cover and he is one of the artists in the book.
Mirabelle Sunshine Pop Book 1975
There is a picture of David on the cover and he is one of the artists in the book.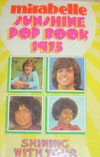 Pink Annual 1975
Contains double page colour pictures of many artists including David Cassidy.
Valentine Annual 1975
There is a pinup of David Cassidy in this 1975 Annual.

Diana for Girls 1974.
By D. C. Thomson, 1973. This annual contained picture stories, fashion and beauty, cartoons, quizzes, articles, pop, pin-ups of stars including David Cassidy.

The Pictorial Guide to the American Theater
Fourth Edition, by Daniel Blum. Page 399 has a small photo of David, Dorothy London and Barry Nelson in The Fig Leaves are Falling. Also contains several photos of Jack Cassidy and one of Jack and Shirley Jones.
The Photo Journalist
by Annie Liebowitz. Two pictures from Rolling Stone Magazine and a short chapter on how she took them.
Too Young to Die
Has a chapter on Jack Cassidy and a small picture of David at his funeral.
The Television Almanac
1982? Has photo of Jack, Shirley, Shaun, David and Marty.
Today's Sound
by Coleman. Pages 85-87.
The Stars and Superstars of Rock
Pages 208-211
Heartthrobs
by Tresidder. Page 25.
Pop Today
by Petrie. Publisher: Hamlyn, 1974. Chapters on 26 different Pop Stars. David is on Pages 74-78. Two b&w photos and one color photo.

Debbie Preston: Teenage reporter, in the Case of the Gypsy's Warning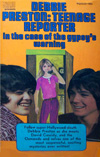 Fiction book that has a picture of David on the cover. Published by Tiger Beat.
The Best Of Rolling Stone

The Rolling Stone Reader
Contains Text of David's 1972 RS interview. ISBN: 0446591734. Publisher: Warner Paperback Library (1974)
Rolling Stone Rock Almanac
Published by Macmillan Publishing Company, New York, November 1983. The book has more than 200 black & white photographs, weekly charts of the #1 US and UK records and it reviews the trends in Rock.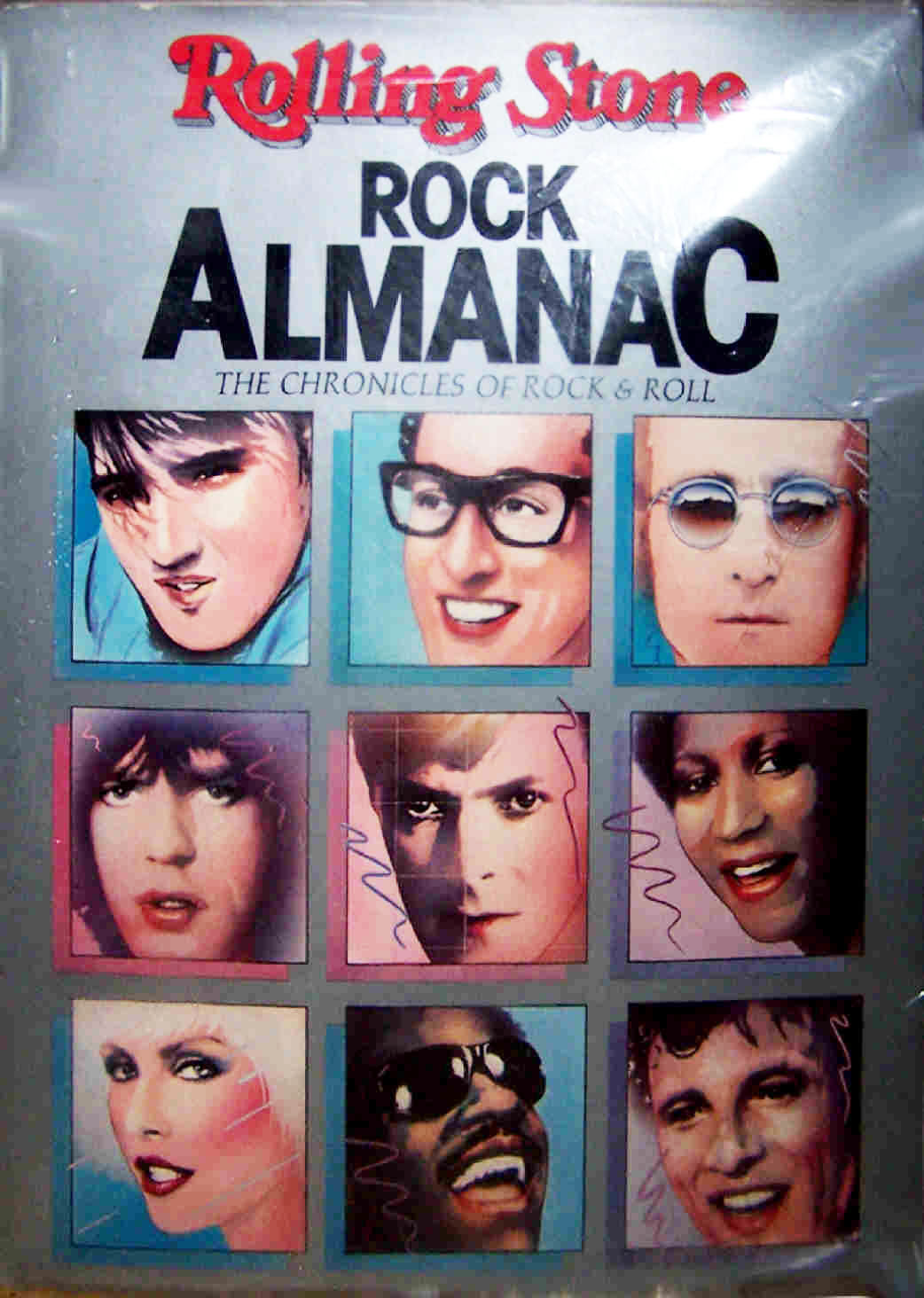 TV Rock

By Mark Bego. Published 1988, by Paperjacks. ISBN: 0-7701-0982-9
This book is about the history of rock and roll on television from the 1950s to the MTV age in the 1980s.
"I am proud to be part of rock & roll history, and this book brings back all of my favorite television memories." -Mary Wilson, The Supremes
Rolling Stone 25th Anniversary Special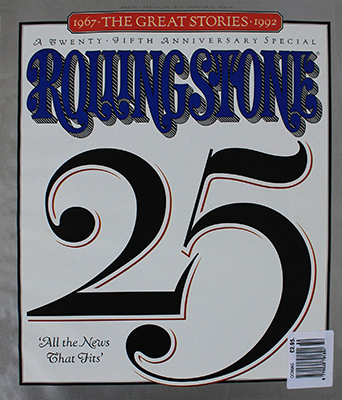 The Great Stories 1967 - 1992
Includes articles on David Cassidy, The Rolling Stones, Bob Marley, Dolly Parton, Elvis, Michael Jackson and Warren Beatty. The David Cassidy naked lunchbox article has one of the photos from the original article but not full page.
Rolling Stone: Classic Portraits
This 1993 publication was published by Rolling Stone as an incentive for new subscriptions. It features the best magazine covers published by Rolling Stone Magazine.
Susan Dey's Secrets on Boys, Beauty and Popularity
Originaly titled For Girs Only. A Laupher publication. Mentions David very briefly. Has two photos of Susan and David together.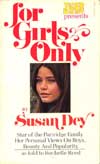 Shirley and Marty: An Unlikely Love Story
By Shirley Jones & Marty Ingels with Mickey Herskowitz Reprint 1993. Spin Books
By David Cassidy and Chip Deffaa. Published by Warner Books. July 1994
The Partridge Family Album
By Joey Green. Harper Perennial publishing. 1994.
TV Album
By Peggy Herz; 1978, Scholastic TX 4375.
TV Tie-IN
A Bibliography of American TV Tie-in Paperbacks by Kurt Peer. 1997.
All American
by Tommy Hilfiger. 1997. David is mentioned in this book by the famous fashion designer.
100 Pop Rock Stars
By David Dachs; 1980; Scholastic Book Services; New York
Las Vegas Glitter to Gourmet
Dec. 1, 2000. Junior League of Las Vegas Cook book. Contains David's favorite Chicken Salad recipe. The Junior Leauge is a local women's volunteer organization that has done a lot of charity work for the Las Vegas community.
Fools Rush In
by Anthea Turner (British TV host). Contains two photos of David.
Random Acts of Badness
By Danny Bonaduce. Hyperion Publishing. October 2001.
Behind The Music - Teen Idols

Spring 2002. Covers those featured in VH1's TV series of the same name. Written by Sarah Kelly.
Contains a brief biography of David Cassidy.
Published October 2007. Written by Ken Mansfield. Ken Mansfield, the former U.S. manager of Apple Records and American Grammy winning music producer, and strategist behind The Beatles' Apple label, has written a book titled: The White Book: The Beatles, the Bands, the Biz: An Insider's Look at an Era. Ken devotes a whole chapter to David Cassidy.
Ken gave and exclusive interview to me about working with David in the summer of 1978. Read it here.
Reuben on Wry
Dave Madden's autobiography was published in January 2008. Dave Madden, the comedian and actor perhaps best known as Reuben Kincaid in The Partridge Family television series tells all. Raised by his aunt in a small midwest town, Dave went on to success as a stand-up comic and actor in Hollywood. Regarded as one of the nicest men in Hollywood, his memoir includes behind the scenes accounts of his experiences, plus never before published photos of the popular Partridge Family "boys," David Cassidy and Danny Bonaduce.

Wham Bam Thank You Glam: A Celebration of The '70's
By Jeremy Novick & Mick Middles (Hardcover: 144 pages, Aurum Press Ltd, Oct 31, 1998. ISBN-10: 1854105876 ISBN-13: 978-1854105875).
From A-line flares to Zebedee. from David Cassidy to the Austin Princess Vanden Plas. Wham Bam Thank You Glam is the first, the last, the everything you'll ever need to remember those halcyon days of the 70s when men wore cheesecloth and women teetered on six-inch platforms.
This is more than just a celebration of Glam music (although there's lots of that in here). this is a celebration of the whole glorious shebang - the clothes! the telly! the cars! the football! the sweeties: All recalled in fantastic dayglo shades of poptastic colour by some the real heroes of Glam.

Published by Prion Books on September 4, 2006. Contains a full page picture and article.
This is Don Murfits autobiography. Don was David's bodyguard in the 1970's.

Jo-Ann Geffen has called upon some of the greatest songwriters to unveil their unique inspiration behind some of the most well-known songs ever recorded. David Cassidy writes about his song 'Stand And Be Proud' on pages 60-64.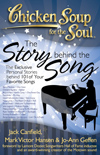 Bubblegum showcases the rise of Pop Idol and its many predecessors

Chapter 32, "Hairgod Support" is an interview with David about his Hair Transplant.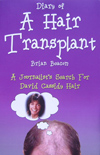 David Cassidy - an important icon in popular culture
Many novels set in the 1970's onwards have mentioned David Cassidy. Click here for details of some of these books.
David and Sal were friends so David is mentioned a number of times in this biography of Sal Mineo by Michael Gregg Michaud.
It Could Be Forever is a hot novel for anyone who has ever dreamt of being swept away by a sexy rock star. Or fall in love with David Cassidy all over again through the eyes of Lisa Magnusson, as she is spun into his world under the brightest of spotlights. In the 70s, David Cassidy toured the world and picked up much more than just applause. This story takes you through the highs and heartbreaks of a chaotic concert tour, to an almost fairy tale romance. But no hot rock love story is a simple sweet ballad, as millions of fans are vying for exactly that same thing.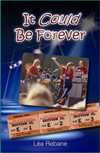 The Lovely Bones
In this novel, a teenage girl who is murdered, watches her family from heaven. There is a mention of a David Cassidy button pinned inside a bag. The film of this book shows a picture of David in her school locker.
Please email me with any additions to this list.