A Spooky Night With David Cassidy
David immediately captured the minds and hearts of the enthusiastic crowd with an opening Partridge Family troika of 'C'mon Get Happy', 'Heartbeat' and 'Albuquerque', all sung with energy and his usual commitment to excellence. The voice was smooth and clear with David effortlessly gliding up and down the octaves as he did over forty years ago……
Personally, the highlight of the concert was a perfectly executed version of 'Spooky' that took most of us long-time fans by surprise. With a punchy beat, the song rocks and allures while David's impish come-hither smile had a number of young ladies excitedly giggling away.
The variety continued with a jazzy 'Night and Day', sing-a-long 'Daydream Believer', theatrical 'On Broadway', hard hitting 'Sweet Little Angel' and fierce 'Hush' before David made the announcement about his first solo top 10 single. I could see security grimace when they had to again chase away the wild women of Tonawanda as they rushed the stage to the opening bars of "Cherish is the word I use to descri-ibe…".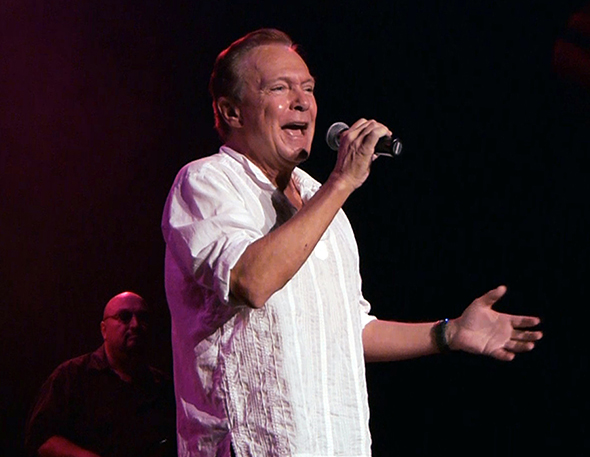 Read more of Lucio's review and see more of his photos here.