March 27: Celebrity Home Raiders. Episode 6 with David airs March 27th, 2014 on Lifetime. Check local guides. The show is produced by Lance Bass (of 'n Sync). David auctioned items with a contribution going to Alzheimer's Association.
March 26: Closer Weekly Magazine – David is on the cover of  Closer Weekly, available in the USA now.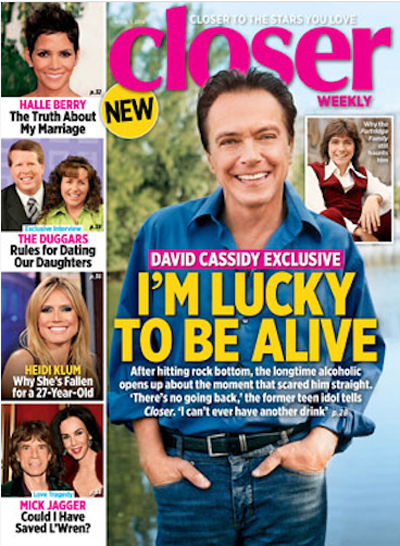 March 25 – David will be a guest on Piers Morgan Live  on CNN at 9pm ET. (Check local guides)
NOTE: CNN  has been postponed due to the breaking news regarding both the missing airplane and the horrific Washington mudslides.