David Cassidy : The Higher They Climb -The Harder They Fall
1975 RCA Records : USA RCA APL1 1066, United Kingdom RS 1012, Japan RCA-6313
Produced by : David Cassidy and Bruce Johnston
Released on CD by BMG Japan in Dec 2003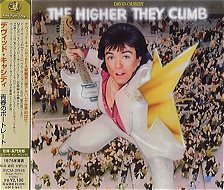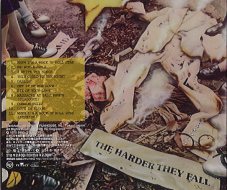 Front and back of CD
The CD comes with a booklet containing lyrics and information in English and Japanese.
The CD was released in 2009 as part of a 4 CD set released in Cardboard sleeves. More details here.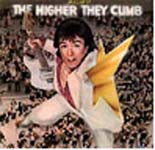 Front cover of LP from Japan and Australia.
An advance promo of this record was pressed on blue vinyl and came in a plain white sleeve. Original LP included handwritten liner notes on the inner sleeve. Album hit no. 22 in Britain.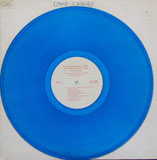 Blue vinyl promo.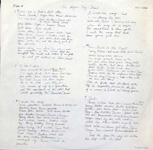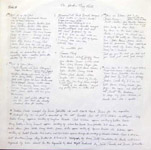 Hand written LP inserts.
David was going to call this LP "The Rise And Fall Of Jackson Snipe". RCA were also releasing David Bowie's new LP called "The Rise and Fall Of Ziggy Stardust" so David decided to change the name of his LP.
Jackson Snipe was the name made up by Kevin, a friend of David's from Drama class at Rexford High School. Jackson Snipe was also the name David used for his Phone Service whilst touring in the 70's.