Jesus Christ Superstar
Articles and Information on David Cassidy in Jesus Christ Superstar.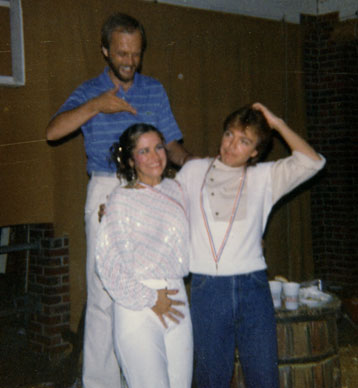 The Mayor of KC gave David & Nicolette a key to the city.
August 6th, 1984 opening night cast party and the mayor of KC gave David and Nicolette a key to the city. Above is a photo of David and Nicolette with the keys around their necks which taken by Lisa Richmond.
Radio and TV interviews included KLSI Channell 9, KCTV 5 and KSHI 41. David had to cancel two radio inteviews because of a throat problem.
Friday, August 3, 1984. Newspaper, The Prairie Sun. "Growing up with David Cassidy" by Charles Ferruzza.
Newpaper,Kansas City Star "Stunning 'Superstar' electrifies Starlight stage." By Robert W. Butler
August 5, 1984. KC Star "David Cassidy glad to shed pop idol's life." by Robert W. Butler.
August 6, 1984. Kansas City Times. Nice photo of DC and Nicolette.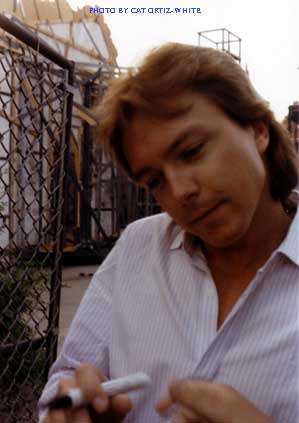 David signs autographs for fans at the back gate.