Spirit of '76
A Castle Rock Entertainment and Black Diamond Productions. A Comedy / Sci-Fi Film. Now available on DVD and Video.
Released October 12, 1990.
Columbia Pictures released a VHS edition on January 22, 1992
Warner Home Video released a DVD edition on June 3, 2003
The plot
It is the year 2176, and three intrepid time travelers (Olivia d'Abo, David Cassidy and comedian Geoff Hoyle) must return to the year 1776 in order to save the planet by asking the founding fathers for the solutions to their problems. But a computer glitch transports them to 1976 by mistake, and the earth's defenders find themselves caught in the grips of Disco Fever. Still believing themselves to be in 1776, the time travellers attempt to study this "ideal" civilization.
From mood rings to platform shoes and polyester suits, no pet rock goes unturned in this wickedly funny send up of the "Me" Decade. The cast features Carl and Rob Reiner, David Cassidy, Moon Zappa, Julie Brown, Leif Garrett and Tommy Chong, and a 70's soundtrack loaded with hits like "The Hustle" and "Kung Fu Fighting" make SPIRIT OF '76 a must-see for everyone who survived the 1970s... "because if we don't learn from history, we might have to repeat it".
Funny moment
Adam-11 complains about being stuck in the '70s and then turns to a Partridge Family lunch box.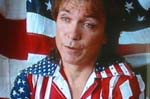 Cast:
Mark Mothersbaugh ( Chevron-17 )
Gerald V. Casale ( Yale-44 )
Carl Reiner ( Doctor Von Mobil )
Nancye Ferguson ( Nurse )
David Cassidy ( Adam-11 )
Bob Casale ( Ron-29 )
David Kendrick ( Ron-31 )
Geoff Hoyle ( Heinz-57 )
Olivia d'Abo ( Chanel-6 )
Jeffrey McDonald ( Chris Johnson )
Steve McDonald ( Tommy Sears )
Liam O'Brien ( Rodney Snodgrass )
Ann Block ( Chris's Mom )
Charles Dean ( Chris's Dad )
Martin von Haselberg ( Agent 1 )
DVD Out-takes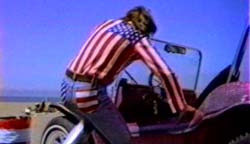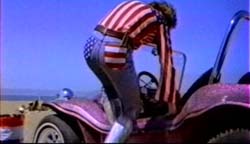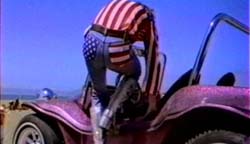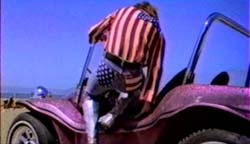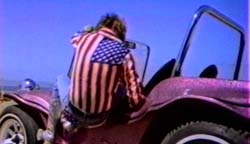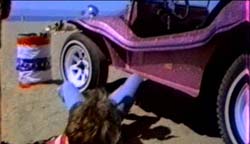 More DVD Out-takes!