Concert Reviews
David Cassidy Live in Auckland
Feb 27, 1974, Auckland Town Hall, New Zealand

The concert date was set for Tuesday, February 26th 1974, at 7.30pm, Eden Park, Auckland.
It was a date much anticipated by just about every teenage girl in New Zealand and one of them was Gail. She was fifteen and was working in a restaurant. Going to see David in person was a dream she was determined to fulfill.
Gail wrote in to the promoter who was bringing in the concert. They sent her some promotional posters and material and since she was going to travel a long distance to see her idol, they promised her a meeting with David for a cuppa. One can't imagine the thrill Gail must have felt!! She spent all her savings for a trip to Australia on her plane tickets to Auckland to see David's one and only concert performance. She planned to attend Elton John's concert as well, scheduled a couple of days after.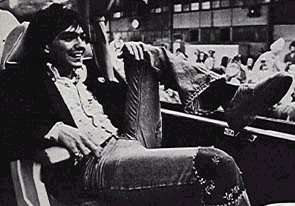 David arrived on 23rd February and Gail was there to welcome him along with several hundred other girls and their mothers. He was wearing a pink embroidered cheese cloth shirt, patchwork embroidered jeans, a black jacket and casual shoes.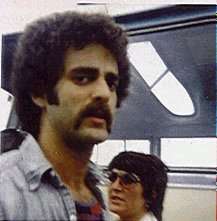 His entourage included Sam Hyman, Ruth Aarons, Steve Ross and Henry Diltz. They were whisked off to the Airport Inn and fans did not get within hair-tearing distance.
Unfortunately, David was not feeling well so he could not go and sit in the lounge with Gail as arranged by the promoter. She did manage to have a few moments with him during which she gave him a letter, hugged him and he shook her hand. It was a moment to treasure, captured by the newspaper reporter!!
David left in a car with Ruth and he read Gail's letter. Gail thought he looked very tired.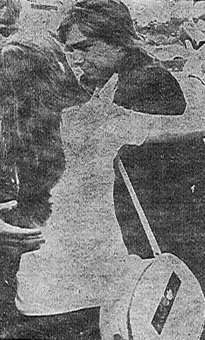 Gail and several friends she met kept vigil outside the hotel where he was staying. David's drummer, David Kemper, and the Stage manager were friendly and the girls showed them around town. That night Jack Cassidy appeared as a guest in 'The Julie Andrews Hour' on TV.
Meanwhile, the promoter decided to change the date of the concert to Wednesday 27th and moved the venue to the Auckland Town Hall due to the possibility of bad weather. Instead of one show, David had to perform two; one at 5.30 and another at 8.30pm on the same night. Gail exchanged her Elton John concert on Thursday night for a ticket to David's second show.
On 25th February, the papers reported that David got injured in a water-skiing accident. He tore the ligaments in the right leg and was admitted to the hospital. The injury was considered minor and would not affect his performance.
The newspapers reported on 28th February : The youngsters who packed the Auckland Town Hall screamed hysterically throughout the shows. Security guards sat shoulder-to-shoulder in front of the stage to guard the star while he pranced on with his first number, "Puppy Song". Minutes later, girls ran screaming up the aisles and Cassidy could hardly be heard - let alone seen. They were even dancing on the seats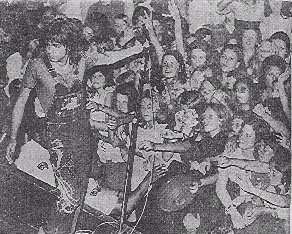 David wore white suit with glittering lapels and a black shirt with a silver bowtie. When he nipped off and returned in a cute overalls outfit with a pretty little bunny rabbit on the front, the jumping and bouncing and yelping in the audience reached new heights. Elton John made a surprise appearance as a pianist in the final 10 minutes and provided the second section of the talent. John and Cassidy jammed in those minutes with old favourites, "Rock Around the Clock" and "Jailhouse Rock" - all too short. The whole show was 90 minutes long.
Gail and several other fans sneaked backstage to watch David rehearse. She also managed to take several pictures of the concert.
Reports from other publications said that David then took several days off to tour the South Island of New Zealand before continuing his concert tour to Australia.
Pictures are ęGail. Please do not use them without prior permission.