Concert Reviews
The 2002 Australian Concert Tour
David Cassidy Live in Wollongong
November 7th 2002.
Wollongong Entertainment Centre, Australia
By : Carmen
Hi
My name is Carmen and I have been to the David Cassidy Concert in Wollongong. I must say we had a great time with David singing our favorite songs and also his favorite and his new song from Then and Now CD. I come from Sydney but after a long time I had to be at his first concert
Carmen
_______________________________________________________________________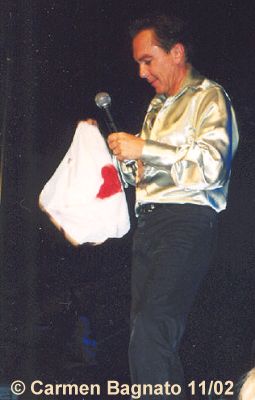 For so many years I wanted to see David sing Live and it finally happened at Wollongong. I had to be there to see him first. We drove from Sydney that night.
We arrived and then it happened David on stage. I got to see him up close. He looks like his dad. His smile is something I will always remember. I got to touch his hand we enjoyed listening to our favorite songs. My favorite is Cherish. He made us all have a good time.
We went home in our teens again for that night. He is great.
from Carmen B.
Thank you David 21 years ago I named my first son David too.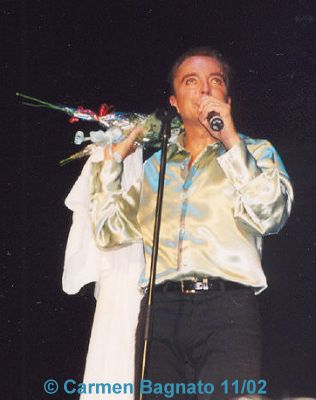 note : These images are © Carmen Bagnato, for your viewing pleasure. Please do not use them without consent from the owner.