Concert Reviews
Mohegan Sun, Uncasville, CT
February 9th & 10th, 2008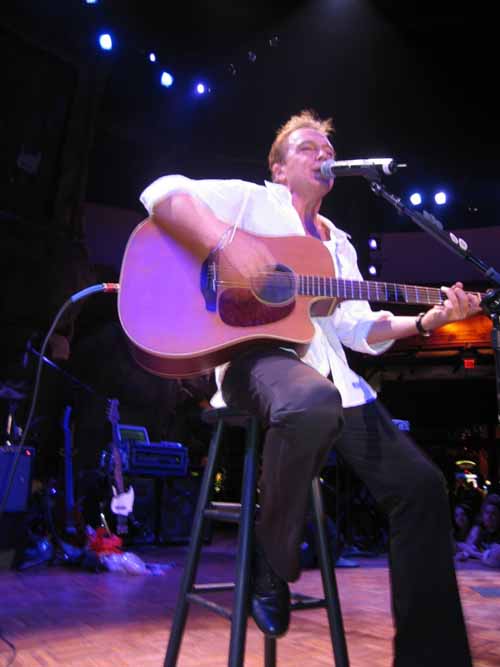 I was dreading flying across the country on a red-eye flight and renting a car in Connecticut for an hour drive in the middle of winter, but hey...I was going to see David Cassidy and I hadn't seen him in a show since At The Copa in Vegas about 8 years ago.
I didn't know if he would live up to the idol worship I give him, I mean who could? I was really afraid to hear him perform some of the old material. I've been a fan since 1970 so I really wanted to hear the deeper cuts. Would he let me down? there was a certain fear in going to see my idol after all these years.
I was in the casino for a while playing when I decided Carol should be in line by now. I walked over to the Wolf Den and spotted her right away. While we both live in Denver and have spoken online for years I haven't met her until now. She was so nice to include me in her group with Joyce & Felicia and we all got along well. Standing in line for hours and hours I was also dreading, but I have to say it was a blast! How often do you get to stand in line all day for David Cassidy? I met some great fans from the list and many not on the list.
When the band started we all bolted for the stage! it was so much fun to get that close. I was so happy to see David so close and personal. I mean I have seen the photo's of all the shows but in person he happens to be the most beautiful man in the world, and I mean that most sincerely. I could see the drip of sweat coming down his face. His voice was in top form, he didn't miss a note. He started with Heartbeat, and really jammed playing his guitar with Crossroads which I had never heard live before. What a great guitar player!!!! obviously he's been practicing hard 'cause he never played this well before.
He did the usual array of hit's, and when Joyce gave him his Lei he said he felt like Elvis and burst into One Night With You. What a blast! But the highlight of the evening was when the band left the stage and David did his acoustic set...his voice...it's like butter! honest to God, I melt when he sings, what an angel.
I could have done without C'mon Get Happy, but I guess he had to play that.
I got a high five, and when he was shaking everyone's hands I got the Man-shake! How he managed to make us all feel special, I don't know, but he did. He didn't let me down, and it was well worth the trip.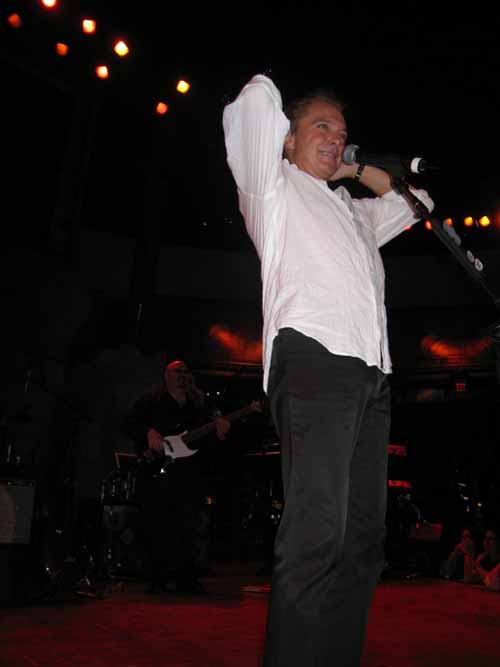 I want to thank all the girls who gave me gifts, how thoughtful and wonderful are the fans. Too many names to mention but I enjoyed meeting everyone of you, and I had a weekend I will never forget.
Lots of love,
Rob